It's finally fall!
Holiday dinners, family parties, and exciting events are on their way! To celebrate this magical season and help you get all of your refreshments, neighbor gifts, and famous recipes in order, Scrumptious is hosting our FIRST EVER giveaway! For a limited time only, you can enter for a chance to win one of three sweet prizes in our Finally Fall Giveaway!
From now until October 31st, for every mouthwatering product you order from our
online candy shop,
your name will be entered into our drawing for your chance to win!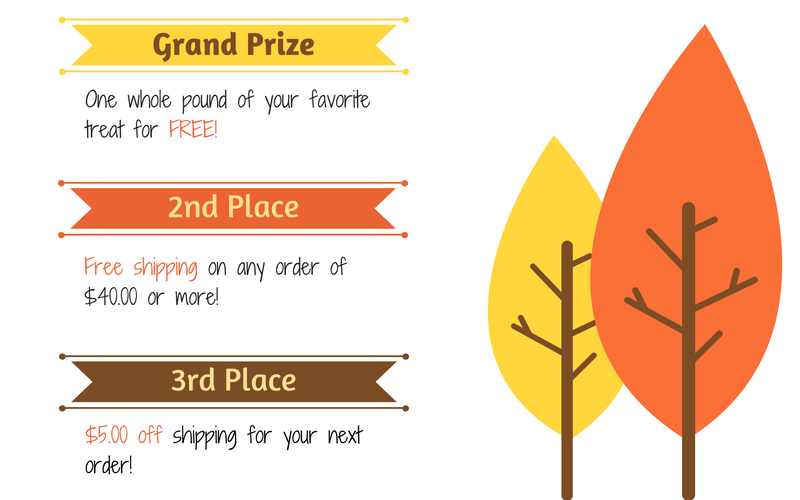 Whether you're stocking up on decadent holiday goodies, ingredients for your mouthwatering recipes, or treating yourself to your favorite sweets, any order you place between now and October 31, 2016, will make you eligible to win our Finally Fall Giveaway! Our candy shop has every taste and texture you need to make this holiday season positively scrumptious! Choose from a few of our most popular fall-themed treats and snacks, or visit our full candy shop for even more delicious bites!
And just because we love our readers oh so much, we want to give you our very own family recipe to make your autumn mornings even sweeter!
Dried Cherry Orange Muffins
Total Time:
About 30 minutes
Ingredients:
1⁄2 cup melted butter
1 cup brown sugar
2 eggs
2 teaspoons vanilla
1⁄4 cup whole milk or ½ and ½
1 cup orange juice
2 1⁄4 cups flour
1 tablespoon orange zest
1 tablespoon baking powder
1/2 teaspoon cinnamon
1⁄2 teaspoon salt
¾ C. White Chocolate Chips
½ C. Sweet dried cherries, cut in ½
Instructions:
Preheat Oven to 400 degrees.
In a large mixing bowl, combine butter and sugar together. Then add 2 eggs, 2 teaspoons vanilla, ¼ cup milk, and ¼ cup orange juice.
In a separate bowl, mix 1 tablespoon orange zest, 1 tablespoon baking powder, ½ teaspoon cinnamon, and ½ teaspoon salt.
Once done, combine all ingredients and mix well.
Stir in white chocolate chips and sweet dried cherries.
Place your paper muffin wraps in muffin tins, and fill ¾ with batter.
Turn the heat from 400 degrees to 375 degrees before placing muffins in the oven.
Bake for 18-22 minutes, or until browned.
Take muffins out of the oven and sprinkle with brown sugar. These baked goods are sure to delight and impress!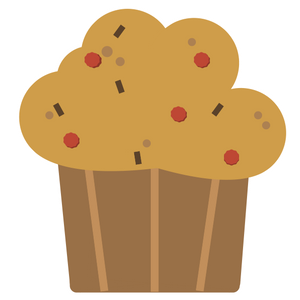 Contest Details
For every item you buy from Scrumptious Snacks and Packaging between now and 10/31/2016, your name will be entered into our Finally Fall Giveaway drawing to win one of three prizes. No minimum purchase amount is required. There is no limit to the amount of times you can be entered. The grand prize for one free pound of candy is applicable to an item of up to $10.00. Winner of the grand prize is required to pay for the shipping of their order. Winners will be announced and notified on 11/1/2016.